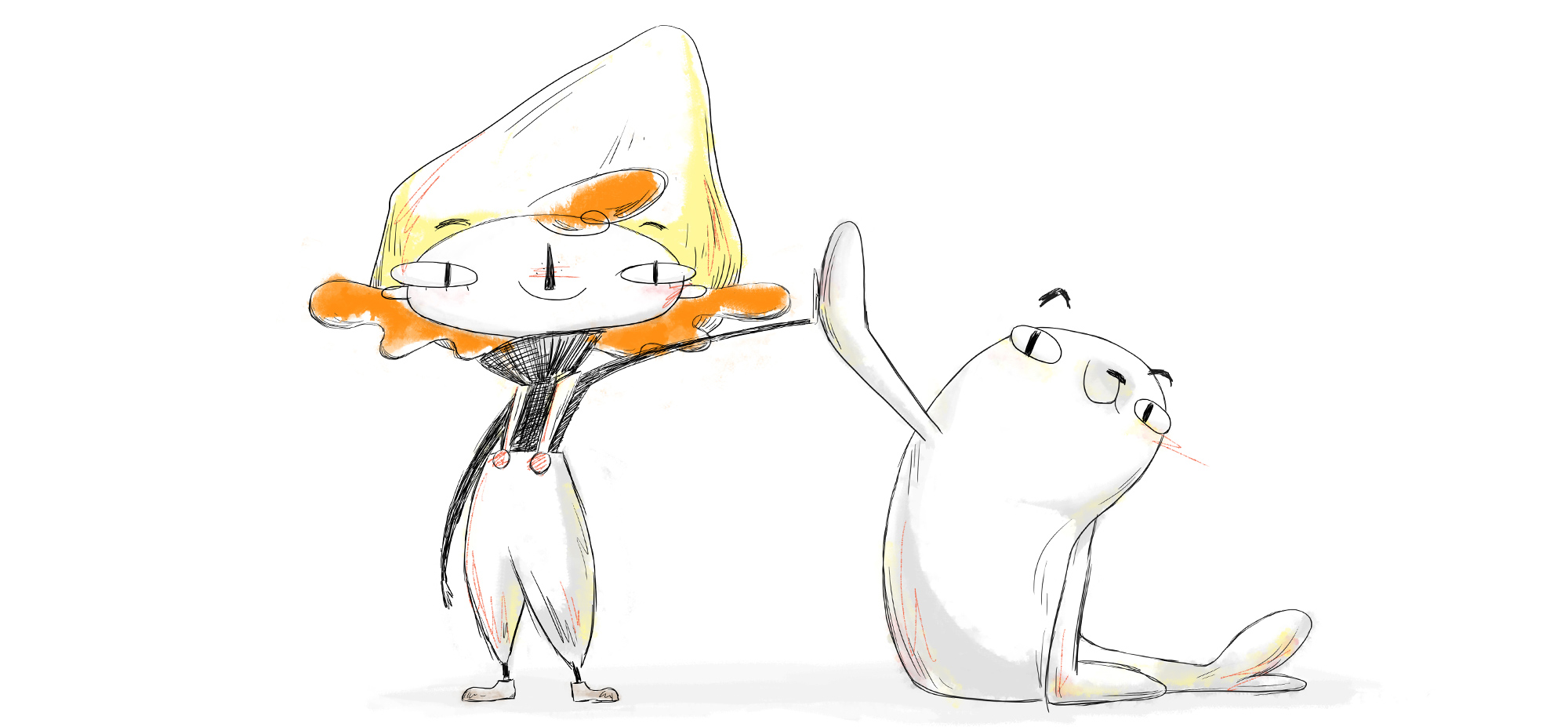 These characters concepts were done for a project pitch at Lobo, a production house based in São Paulo, Brazil. The project was about Smart Meters, an animation campaign to help people saving energy. I had the pleasure to be the graphic designer of the team in this lovely project.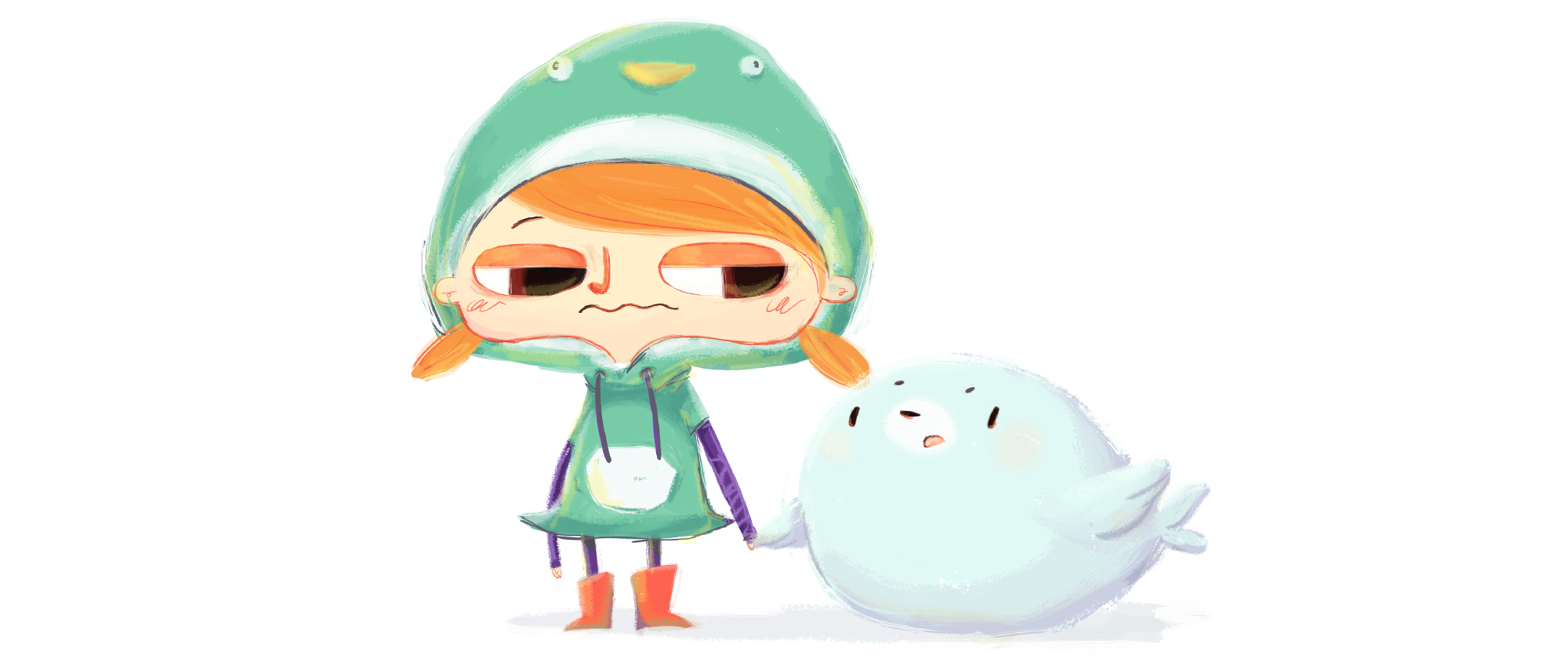 The campaign features two characters and tells the story of a very unusual relationship between a seal and a little girl. Pez and Poz, who live together in a house at a fishing village in Northern England. The seal has been rescued from the Arctic, having been forced to abandon his melting home. Naturally, the seal cares about how much energy they use.
Pez is a cheeky, slightly unruly seal who actively gets the child to use less energy. For three reasons: First, it's wasteful. Second, he likes it cold – he loves a cold room, a cold bath and also wants his food raw. Moreover, thirdly, he comes from the Arctic, so cares about the misuse of energy. He's always turning things off. So he's the smart one of the two – showing Poz how the Smart Meter change tariffs. Also, he's a bit naughty too and a bit of a handful.
Poz is a little tomboyish girl. She is funny, and loves Pez, but struggles to get him to behave, so they squabble in between getting on well. She represents us, the consumer. She gradually gets her head around the Smart Meter thing and why it's so good. In the fullness of time, she becomes an advocate of it, and therefore an ally of Pez.